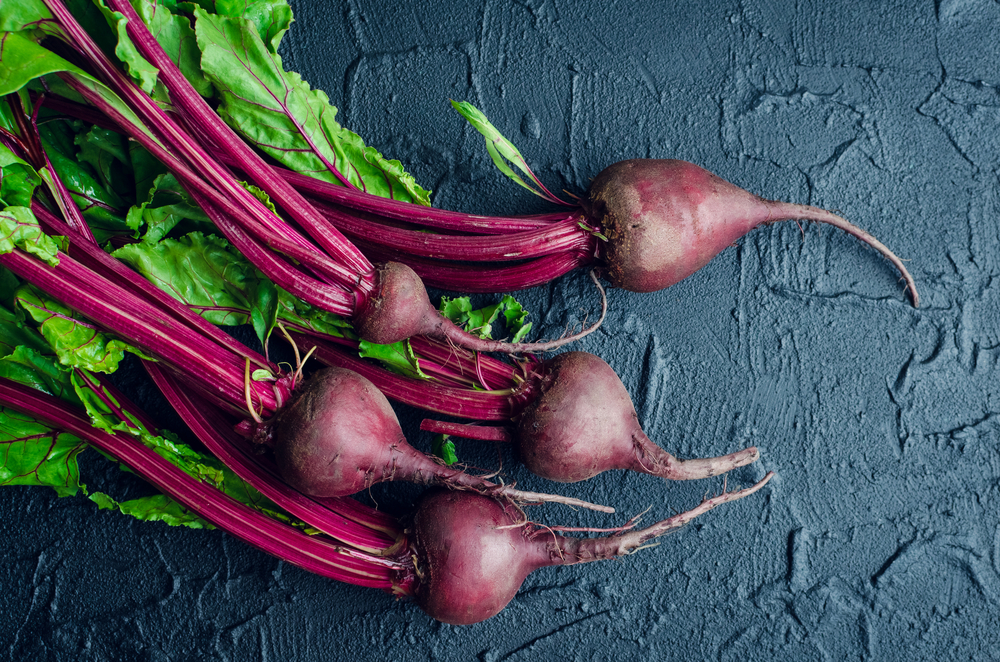 What are the benefits of Beetroot?
Beetroot is one of the healthiest veggies out there and whilst it has been favoured for its nutritional value since the Middle Ages, it has only recently reached superfood heights due to its popularity amongst celebrity chefs, fitness gurus and dieticians. And who can blame them for pushing the healthy benefits of beet?
A root vegetable and one of the many varieties of the genus Beta vulgaris, beetroot is an exceptional source of nutrients, including folic acid, fibre, manganese and potassium. Another of the multiple beetroot benefits is that the bulbous purple vegetable is low in sodium and fat.
Why is Beetroot a superfood?
For centuries beetroot has been used as a treatment for anemia in India and as an anti-aging property in China. Now, western nutritionists are recognising the beetroot benefits in overall skin health because of its rich vitamin A content. It is also thought to purify the blood and be beneficial to pregnant women because of its folic acid and nitrate content.
What Chilli No. 5 sauces contain Beetroot?
Beetroot has been added to our Chilli No. 5 Ever So English sauce from our Kitchen range.