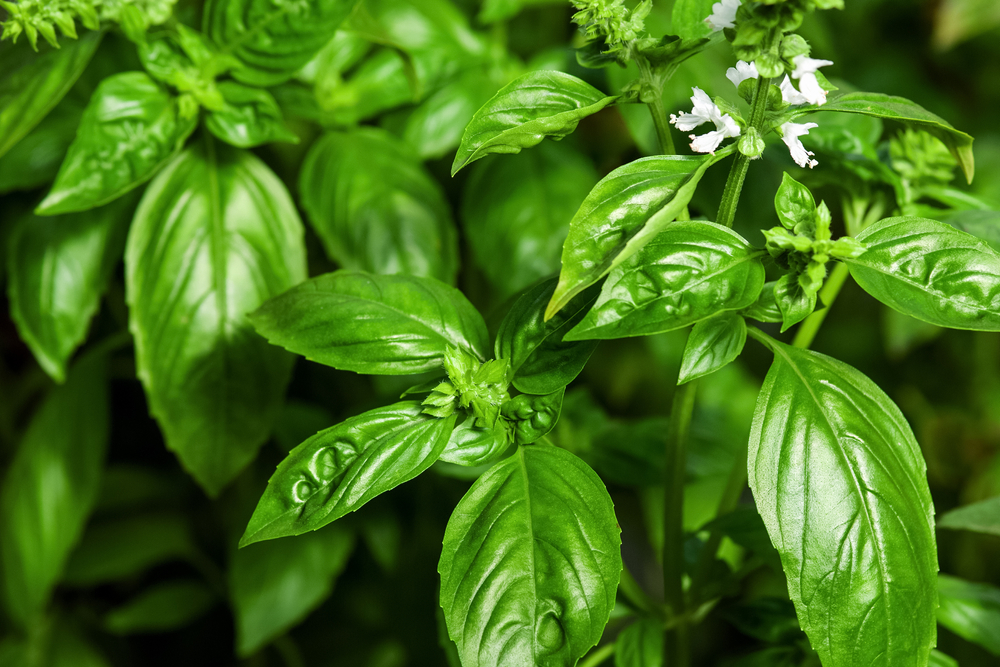 What are the benefits of Basil ?
Basil health benefits have been recognised for centuries, with the herb even being offered to Gods in many countries on the strength of its healing powers, whilst in India, it is still found positioned outside many homes.
There are a large number of basil plants including sweet basil, lemon basil, Italian or curly basil, holy basil, Thai basil and lettuce-leaf basil. The smell and flavour can vary but the majority of essential oils found in the plants remain the same: cinnamate, citronellol, geraniol, linalool, pinene and terpineol. It's these oils that make basil such a wonder herb.
Why is Basil so good for you?
Basil benefits include helping digestion, reducing the risk of heart disease, rheumatoid arthritis and inflammatory bowel conditions, soothing fever, headaches, colds and flu. Basil can also be used as a very effective skin cleanser when made into a paste with sandalwood paste and rose water.
Another fascinating basil health benefit is that its essential oils are believed to help with depression and anxiety. Basil is understood to stimulate neurotransmitters that regulate our hormones responsible for inducing happiness and energy.
And if that's not enough to propel the beautiful basil leaf into superfood territory, basil can also help regulate diabetes, support liver function and detoxify the body as well as heal a regular tummy upset.
What Chilli No. 5 sauce contains Basil?
For basil lovers check out our Regal Red Pepper sauce.